I specialize in all of your therapy and counseling needs.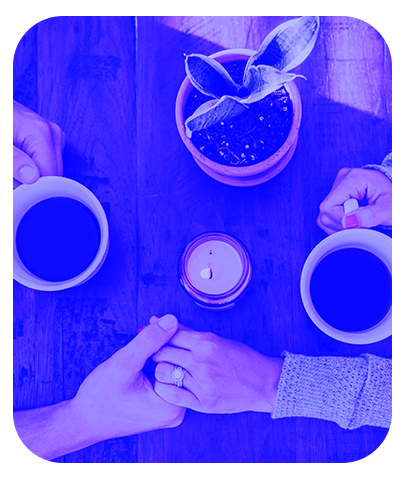 Michael Carney, Ph.D. offers couples therapy, marriage counseling, family counseling, addiction counseling and similar services geared to help reduce stresses, reinforce emotional bonds and restore love in strained relationships. Mike will help you with issues such as;
Loss of Intimacy
Anger or Resentment
Financial Stresses
Trust and Communication Issues
Grief and Depression
Drug or Alcohol Addiction
The first step to a better relationship, more serene life or overcoming depression is to reach out to a therapist close to you. I can help you gain the knowledge you need to better understand why there is conflict in your life. I then work with you to discover the tools to better cope and resolve your conflicts without anger, fear or pain. I provide a safe environment in which you can overcome depression, improve communication skills and enrich intimate and personal relationships.
See What People Are Saying About Carney Counseling and Family Services LLC.
"Mike has helped me with multiple issues"
Mike has help me with multiple issue I have been dealing with for years. Very easy going. Easy to talk too. I feel very comfortable opening up and talking to him about what I have been dealing with.
Zac G.
"I wish I became his client sooner"
Dr. Carney was personable and highly knowledgeable. Truly gets to the point! Great guy and true professional. You won't regret going to him - I wish I became his client sooner.
Tien D.
"[He] never makes you feel awkward or uncomfortable"
Wonderful person to talk to, never makes you feel awkward or uncomfortable, understands everyone, can relate to literally all age groups and over all holds a kind heart.
Pacy G.
"Mike holds [my son] accountable and even drug tests him if I ask"
He is assertive with my 16 year old son. My Son goes to counseling to see Dr Carney without putting up a fight! Mike holds him accountable and even drug tests him if I ask. He is a life saver
Katelyn S.
"Mike brings a different perspective and ideas"
Mike is great at what he does. My husband and I have been going to Mike for almost a year and he has really helped us. Mike brings a different perspective and ideas of how to look at situations that has really improved the communication and strength of my marriage. I would highly recommend him. Sometimes you might have wait in the waiting room for just a bit after your appointment time but if you want a truly helpful counselor...you wait. He will definitely spend that extra time with you as well when you need it.
Jennifer J.
"Michael is Highly Qualified"
Michael's been my therapist for the past two years and has significantly helped me in different aspects of my life.
One of the ways Michael's helped me has been by giving me career advice. Ever since meeting Michael, he's giving me some tools and helped me get to where I want to me. I've achieved several milestones in my line of work and I can say that Michael contributed to that.